Well these style of engine mounts have been around for a while but never at this price.
The rubber mounts at the back of the engine mount absorb vibration from the engine and stop it being transmitted through to the airframe. This helps stop resonance in the airframe which can add significantly to the noise created by the whole engine, prop and airframe solution that can cause the perceived or real noise level to increase.
Included are captive or T nuts and bolts for mounting the anodised alloy mount to your airframe.
This item is suitable for engines in the 120 size category which utilise a beam mount solution.
We have seen similar products at £50 per set, and whilst very good, and well worth it to reduce noise and save a flying site, this one is just as good and much less cost.
Available in two anodised colours of Red or Blue.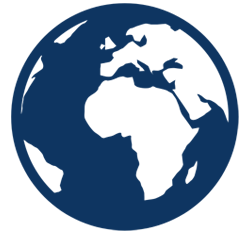 Worldwide Warehouse

Anti Vibration Engine mount for RC engines.
Product Code: RC Model Engine Mount
Availability: 5