Bespoke Carbon Undercarriage orders
If we do not have the carbon undercarriage you are looking for please let us know what you want or need.
We really need basic dimensions from the below and then ping us a message which is linked to below.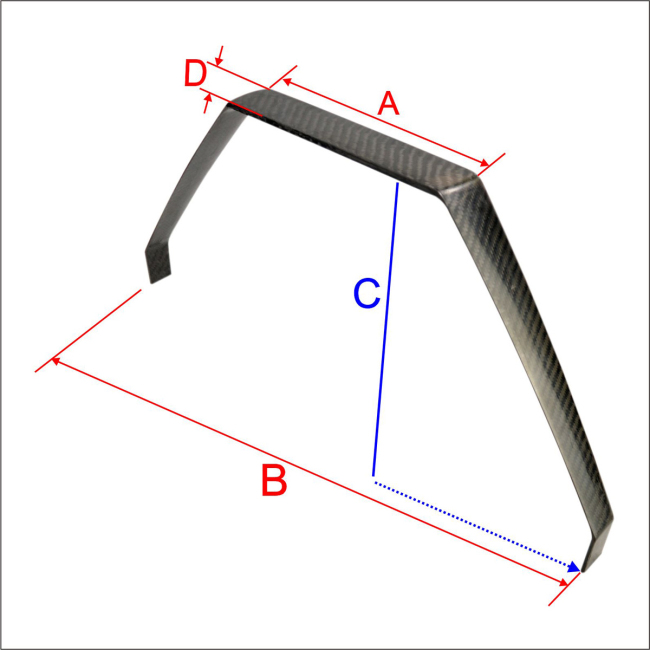 Dimensions:
A=?
B=?
C=?
D=?
Please message us with your needs, tolerances and detail of A, B, C and D and we will do our best to find something that will meet your requirements.
Contacts us here
If you find that a particular product is suitable for a particular model then please do let us know, we can add this to our product information to help out our fellow modellers.
If you have any questions, please do not hesitate to get in touch. We can't always get to the phone, but we will always respond to Voicemail or email messages.
Happy (high tech) Landings