Carbon fibre is a strong and stiff material that can withstand the stress and impact of landing and take-off. A carbon fibre tailwheel mount can also improve add a touch of style for your plane.
At our website, you can find a variety of carbon fibre tailwheels for different sizes and types of planes, from 10cc to 100cc. Whether you need a steerable tailwheel, a scale tailwheel, or a tailwheel bracket, we have it all. Browse our selection and order your carbon fibre tailwheel today!
Available in sizes 20cc through 100cc, with a variety of wheel material and axle formats. select the size you want and place your order.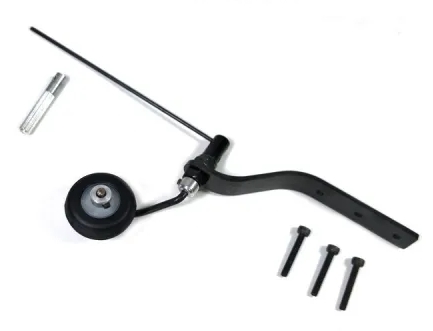 As we build stock, these items will be dispatched via our manufacturer site direct delivery worldwide.
Any questions, please just ask. Contact Us Here
Carbon fiber tailwheel for 20cc to 100cc
Product Code: CFTW20-100cc
Availability: 1